Youth Physical Activity Report Card in the Philippines Reveals Lack of Physical Activity Among Youth
Sun Life partners with Active Healthy Kids Global Alliance (AHKGA) to support the Youth Physical Activity Report Card in the Philippines
Filipino adolescents are among the most physically inactive in the world, with only 15.4% meeting the global physical activity recommendation.
This was revealed in the Youth Physical Activity Report Cards released by The Active Healthy Kids Global Alliance (AHKGA), raising an alarm for stakeholders to work together to improve the physical activity levels of youth in the post-pandemic era.
Sponsored by Sun Life for five Asian markets including the Philippines, Hong Kong, Indonesia, Malaysia and Vietnam, the Youth Physical Activity Report Cards are an evidence-based synthesis of children's and adolescents' behavior toward physical activity. By using a series of indicators related to individual behavior, settings, strategies, and other factors, the report cards provide insights and recommendations for improving the physical health of young people in Asia and around the world.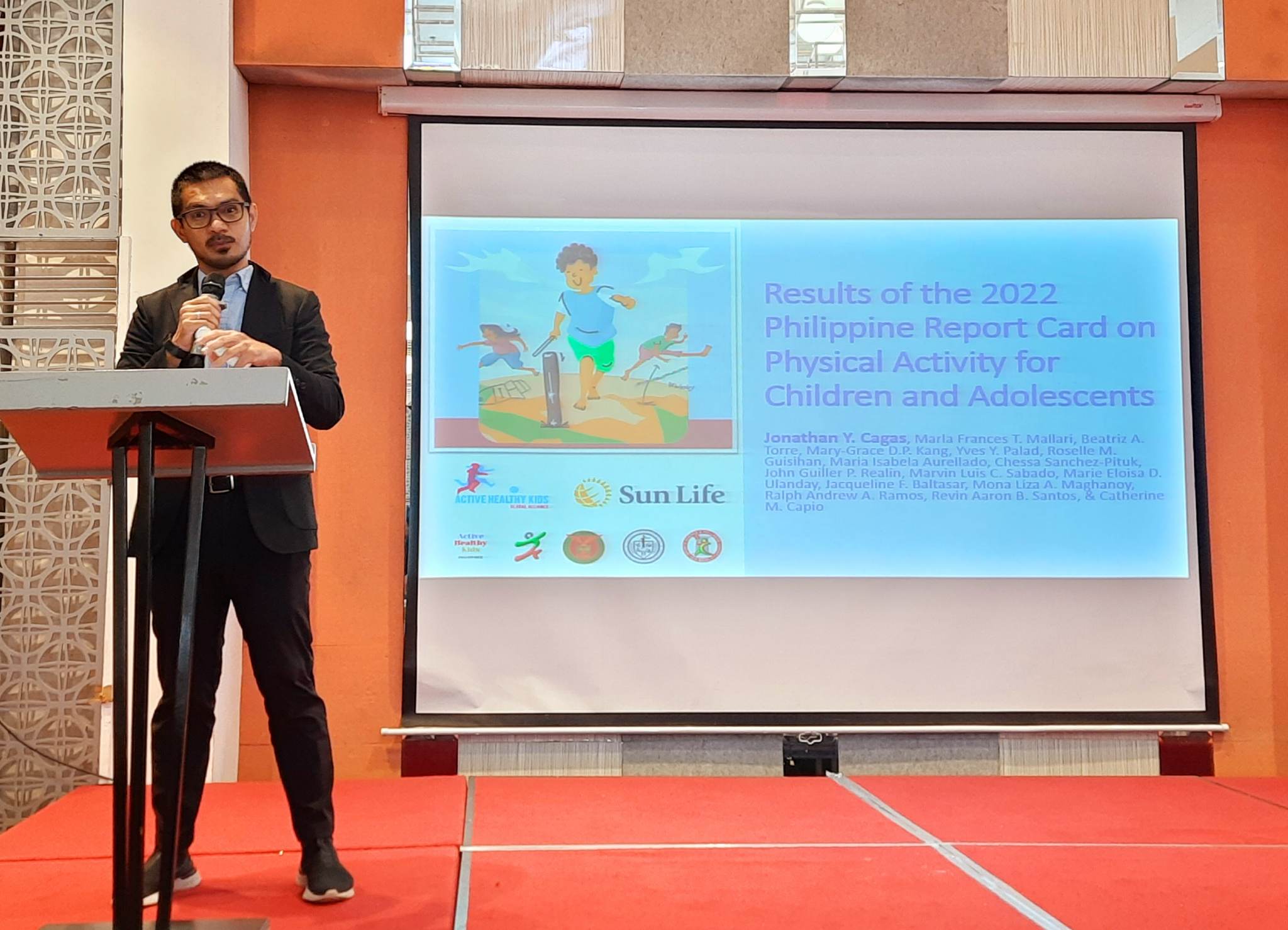 The 2022 Philippine Report Card on Physical Activity for Children and Adolescents, which was led by the UP College of Human Kinetics, represents a comprehensive synthesis of scientific papers and related national-level surveys. The Report Card assigns letter grades to 10 different indicators grouped into behaviors and characteristics (Overall Physical Activity, Organized Sports and Physical Activity, Active Play, Active Transportation, Sedentary Behaviors, Physical Fitness) and sources of influence (Family and Peers, School, Community and Environment, Government).
The Philippines was graded an F in overall physical activity. In comparison, countries such as Finland and Slovenia scored an A-, due to various initiatives that promote physical activity among children. These include organized sports, active transportation, and a physical education curriculum, among others.
"Modern lifestyles, such as increases in digital screen time, the growing urbanization of communities, and the rise in automation of previously manual tasks, are contributing to a pervasive yet unequally distributed public health crisis of inactivity that must be recognized as a global priority," said Professor Mark Tremblay, President of the AHKGA and Senior Scientist at the CHEO Research Institute in Canada. "The inactivity crisis was further exacerbated by the COVID-19 pandemic, global conflicts, and severe weather associated with climate change."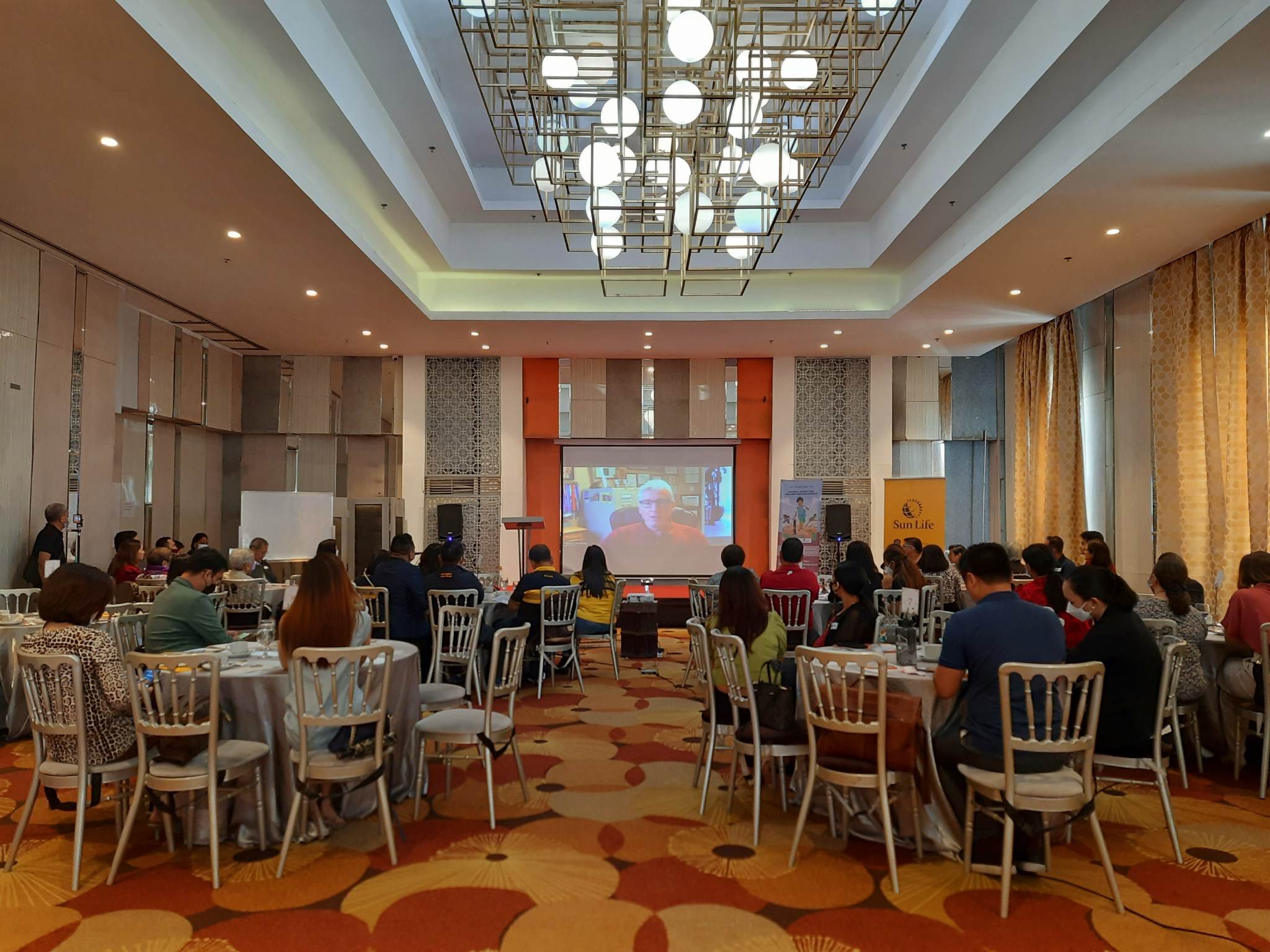 Tremblay warned that the lack of efforts to recalibrate the modern and pandemic-influenced lifestyle of children and adolescents puts at risk their future health and well-being. "We hope this report will be a call to action for societies around the world," he said.
"The results of the AHKGA study may be unsettling at first glance, but identifying the problem is the first step in addressing the situation," Sun Life Chief Client Experience and Marketing Officer Carla Gonzalez-Chong said, adding that Sun Life, in a bid to help address the findings, will soon launch a health and wellness campaign and bring back its highly anticipated Sunpiology sports events.
"By supporting the Youth Physical Activity Report Cards by AHKGA, we hope to contribute to AHKGA's overall ambition to encourage children to get moving through capacity building, advocacy, and awareness," Gonzalez-Chong said. "The effort is part of Sun Life's Purpose to help people live healthier lives."