- Advertisement -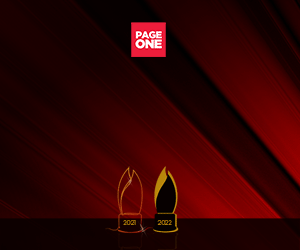 WIN FREE SUBWAY SANDWICHES FOR A MONTH WITH THE ULTIMATE CHEESY CARD GIVEAWAY
Valentine's Day may be over, but Subway continues to spread the love this month of March! How would you like to dine for free and win 8 Ultimate free subs? Grab the chance to be among the 100 lucky winners to be chosen for the Ultimate Cheesy Card Giveaway! As a delicious treat, enjoy 8 FREE subs for the month! The contest is open to everyone and can be availed at any Subway branch nationwide.
How to join? Simple! Order the 2 for 220 Ultimate Cheesy Garlic Bread with Sliced Chicken promo and share a photo of your meal via Facebook and Instagram, using the hashtags #UltimateCheesyExperience, #TheFresherYou, and #Subway. Standout from the crowd with your own winning caption. Just like our Ultimate Cheesy Garlic Bread, the cheesier the better! And, don't forget to tag us on social media @subwayphilippines, and three of your closest friends.
The 2 for 220 Ultimate Cheesy Garlic Bread with Sliced Chicken promo is the ultimate cheesy treat that satisfies your cravings while giving you a healthier fill. Save as much as P50 for the delicious pairing.
Join now and enjoy 8 Ultimate Cheesy Garlic Breads for FREE, whether for sharing or just for yourself! Indulge and get cheesy!
Register your entry at http://bit.ly/UltimateCheesyGiveaway, and check out http://bit.ly/UCCGmechanics for more details. Promotion ends March 30, 2021.
For more information about Subway and their branches here in the Philippines, you may follow their Facebook Page: www.facebook.com/subwayphilippines; visit their website: www.subway.com or contact Subway International B.V. Tel: (+632) 8737 9584 located at 4/F Unit 2C, One E-Com Building, Ocean Drive, Mall of Asia Complex, Pasay City, Philippines 1300.