- Advertisement -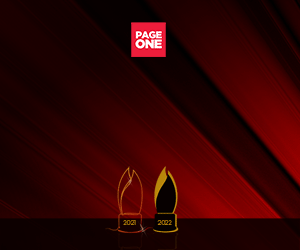 VOICE OF THE PEOPLE: Cancer survey reveals new insights into public perception of cancer
TWO OUT OF FIVE Filipinos have been touched by cancer—either through a personal diagnosis—or by a family member, friend, or colleague diagnosed with the disease, according to a recent cancer survey commissioned by MSD in the Philippines and conducted by  health technology and clinical research firm IQVIA. A cancer diagnosis can be an overwhelming experience and challenges individuals in ways often hard to imagine.
Cancer has a profound effect on not only the patient, but also on his or her family. The diagnosis and treatment of cancer results in changes in the patient's course of life, daily activities, work, relationships, and family roles. It also brings an immense amount of physical, emotional, and financial stress and many challenging situations.
In the Philippines, 189 of every 100,000 Filipinos are afflicted with cancer, while four Filipinos die of cancer every hour or 96 patients every day. Because of the rapidly growing burden of cancer incidence and mortality that affects patients and families, MSD in the Philippines commissioned IQVIA to conduct an online national cancer survey (n=1,000) to measure the Filipinos' level of understanding on the disease and attitudes toward testing, treatment, and access.
General Manager of IQVIA Philippines, Mylene Rodriguez said it is vital to understand the general population's perception and attitude towards cancer for the healthcare industry to create action plans that would address gaps and unmet needs with the overall aim of increasing incidences of prevention and treatment. "This survey hopes to provide insights around the actual perception of cancer and needs of patients, which the local healthcare system could utilize in designing programs and strategies that would eventually alleviate the burden of this disease among patients and their families."
Key findings on prevalence
According to the survey, most of the individuals diagnosed with cancer are females, with breast cancer being the prevailing diagnosis. Higher proportion of breast cancer is reported in NCR, Central Luzon, CALABARZON, Bicol and Visayas and Mindanao.
In general, Filipinos' awareness of cancer indications with highest prevalence and highest mortality aligns with published statistics from the Global Cancer Observatory (Globocan). They believe that breast, lung, colon, leukemia and prostate cancers are most common cancers in the country, while lung, breast, leukemia and colon cancers as top cancers with highest death rates.
Other findings include high awareness for leukemia driven by younger respondents (ages 20 – 39 y.o.); high awareness for colon cancer seen in Davao Region; and high awareness for lung cancer seen in ARMM.
Citizen satisfaction with government health care services
Patient satisfaction is a measure of whether a patient's expectations about a health encounter were met. In health care, too often it is forgotten that patients are the consumer and their satisfaction with the health care system and treatment is important in their overall experience.
Patient satisfaction is an important measure of healthcare quality as it offers information on the health care services' success at meeting patients' expectations and is a key determinant of patients' behavioral intention.
According to the survey, in terms of perception, Filipinos tend to be lukewarm to the cancer treatments available in government institutions.
The survey reveals that although more of the respondents are aware of cancer treatment breakthroughs and developments, and that a third of Filipinos are already aware of innovative treatment options. Filipinos' attitude towards these developments is more tempered as majority are lukewarm in the available treatment options provided by the government.
"Our research shows that majority of Filipinos have high expectations on treatment as they believe that its main goal is curative," Rodriguez noted.
Meanwhile, among government agencies providing medical and financial assistance, Philippine Charity Sweepstakes Office (PCSO) and PhilHealth are the top funding sources known by cancer patients in the country.
Other access programs include Department of Health (Breast Cancer Medicines Access Program (BCMAP), PhilHealth (Z Benefit Package),  the Department of Social Welfare and Development (DSWD), the Philippine Amusement and Gaming Corporation (PAGCOR), and Malasakit Centers, which serve as a one-stop shop of financial medical assistance from agencies such as PhilHealth, DSWD and PCSO.
However, according to the cancer survey, despite heavy promotion in social media, only a quarter of Filipinos are aware of Malasakit Center.
Future of cancer care
Access to cancer treatment is a crucial component of one's cancer patient journey. In the Philippines, the cost of cancer care is a big concern for many patients. This is for different reasons, including the high cost of care, complex health insurance rules, and emotional hurdles in talking about financial issues with others.
In a study conducted by the Philippine Institute for Developmental Studies, high levels of out-of-pocket expenditure is seen as regressive as families are forced to skimp on education and other important spending. Catastrophic health expenditure, which is a direct OOP medical costs exceeding 10%5 of the monthly household income, can be tragic for a family.
That is why the signing of the Integrated Cancer Control Act (NICCA) renewed hope of patients, survivors and their families as the NICCA aims to provide via government support a "responsive, equitable, accessible and affordable cancer care through the whole-of-government, and whole-of-system approach."6 With this law, innovative treatments are being made more accessible for patients young and old, in the goal of creating better supportive care systems for everyone, regardless of financial capability.
The implementation and funding of the NICCA plays a major role in giving cancer patients better cancer care, which includes gaining access to the full cancer registry. If put into practice and given the right funding, the law can help enable long-term sustainable access to innovative treatment options that may provide quality of life and improve overall survival of individuals suffering from cancer.
But the journey towards a cancer-free society has just begun, and it is still a long way to go. That is why MSD, through its cancer advocacy Hope From Within supports monitoring public attitudes and trends in cancer management to better assess the progress made toward decreasing the burden of cancer in the Philippines.
To know more about the MSD-commissioned cancer survey , you may visit Hope From Within website at https://hopefromwithin.org/, and their official Facebook page at https://www.facebook.com/Hopefromwithinph.