- Advertisement -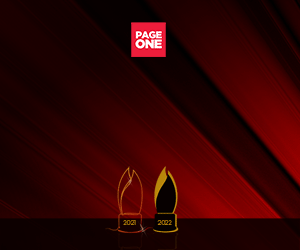 The triple threat that makes COVID-19 a tough opponent
Since the beginning of the COVID-19 outbreak, over a hundred thousand cases have been recorded.Confirmed,probable and suspect COVID patients continue to fill hospitals and health care facilities that, by the end of July, the Department of Health (DOH) announced that hospital beds all over the country were at 52.3% capacity.
With the influx of patients in health care venues, another threat may be lurking which could make the COVID-19 prognosis, especially for the immuno compromised, worse.
Bacterial co-infections
While COVID-19 is caused by the SARS-CoV 2, positive patients may be susceptible to other bacterial infections after being exposed in the health care settings.
Dr. Maria Rhona G. Bergantin, an Infectious Disease Specialist (IDS) and a member of the Philippine Society for Microbiology and Infectious Diseases, Inc. (PSMID), expounds that when a  person's immune system is 'dampened' or weakened due to existing ailments, aside from SARS-COV2, other pathogens such as bacteria may try to gain entry into the patient's body, and if it does, this will result to a bacterial co-infection.
COVID-19 cases tagged as 'severe' may need intubation, where a long, plastic tube is inserted into the patient's windpipe to assist in their breathing.This increases the risk of acquiring a bacterial co-infection.
Thus, it is important to closely monitor patients who need intubation, and who have shown signs that they may have contracted a bacterial co-infection. Among the most susceptible to this condition, Dr. Bergantin states, are those with chronic co-morbid conditions or those people who have repeatedly visited hospitals and health care centers due to their unstable health.
"Patients with pulmonary diseases, who undergo dialysis, or cancer-related therapies, or even those with recurrent or repeated antibiotic use are susceptible to bacterial co-infections," she explains.
Because health care workers and medical practitioners are still working to understand how the COVID-19 virus behaves and how bacterial co-infections work in tandem with it, Dr. Bergantin adds that "doctors may tend to perform a shotgun approach and prescribe antibiotics as well."
With this prescription, however, comes another health care concern that merits close attention.
Antimicrobial resistance
Antimicrobial resistance (AMR), or the resistance of microorganisms to antimicrobial medicines it was once sensitive to, has been touted as a global health concern.Simply put, it is when antibiotics no longer 'work' for a particular infection.
And while the Philippines has taken steps to create the Inter-Agency Committee for the Formulation and Implementation of the National Plan to Combat Antimicrobial Resistance, established in 2014, the threat of AMR still looms, particularly plaguing those affected by the current pandemic. Even before the outbreak of COVID-19, antibiotic resistance has been built by factors such as misuse, unnecessarily prolonged duration, wrong drug or wrong dosage, self-diagnosis and self-prescription by patients, consumption of products from animals who have been treated with antibiotics, and chronic antibiotic use due to recurrent health conditions. With the current health crisis, it may have just worsened the outcomes for some immuno compromised patients.
This deadly duo of bacterial infection and antimicrobial resistance on top of a sweeping global pandemic sounds unfathomable, but medical professionals are saying that prevention is still better than cure.
Dr. Bergantin suggests that patients and doctors should work together to contribute to the solution. For patients who are otherwise healthy but are showing flu-like symptoms, she points to the government's set guidelines of strict at-home monitoring, timely reporting to proper health officials, and telehealth consultation with doctors. She reminds fellow medical practitioners that, "although there is only a 7-10% chance of acquiring a bacterial co-infection, watch your patient closely. Each patient is unique and their immune systems might act dissimilarly. Zero in on the most vulnerable."
Healthcare organizations are also stepping up to find solutions to this challenge, in collaboration with the medical community.
"MSD in the Philippines is a partner of the medical community and the public in decreasing AMR. Over the years, MSD has been a trusted collaborator of medical organizations and hospitals to implement Antimicrobial Stewardship (AMS) Programs," says Dr. Cesar Recto II, South East Asia Medical Affairs Cluster Lead and Medical Director of MSD Philippines. "Decreasing AMR would mean giving the present population and future generations a fighting chance to combat infections."