- Advertisement -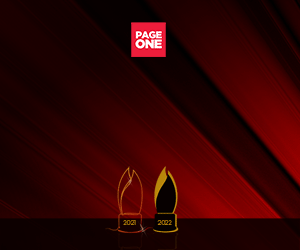 THE RIGHT FITNESS GEAR FOR ANY WORKOUT
Want to know the right training apparel for your workouts? Under Armour has you covered with this quick guide.
Getting in good shape has never been more important. With health and wellness at the top of people's minds, many have invested in the right gear and equipment to jumpstart their fitness journey at their own pace and time.
The right workout gear can help fitness enthusiasts improve athletic performance, gain back energy, and power through the most grueling workouts. Under Armour infuses these benefits in every thread and detail of its sporting apparels, allowing you to get the most out of your exercise routines.
Check out this quick guide to Under Armour apparel for every workout need:
Project Rock: for those who want to train like the Rock and put in the work
 Dwayne Johnson leads the charge with Project Rock, a collection imbued by his simple yet effective and enduring philosophy for success — put in the work. This collection is
best worn by fitness enthusiasts who want to level up their focus and determination to the next level.
Featuring a new suite of gym-focused apparel with Under Armour's innovative technology, UA Charged Cotton, the newest Project Rock collection provides offerings for men, women and youth. UA Charged Cotton is natural, mother-nature made cotton made better with the same super-soft feel of natural cotton, but it dries much faster and stretches way more.
UA RUSHTM: for those who want to train harder, longer
Perfect for those engaging in high-intensity workouts like HIIT, circuit training, or intense cardio, the innovative UA RUSHTM collection features a mineral-infused fabric designed to enhance performance, giving athletes that extra edge by recycling the body's energy during moments of performance. UA RUSHTM absorbs energy you emit while working out and reflects in back to your tissues and muscles, giving you more strength and endurance.
UA RECOVERTM: for those who want to come back better than ever
Whenever you're in active rest or a less intense workout like yoga, you want to ensure that your body's energy is conserved and managed well. With the same mineral-infused fabric technology used in the UA RUSHTM collection, UA RECOVERTM focuses on helping you restore your muscles faster. By absorbing and returning energy emitted by the body, the apparel line helps you recover quicker and return to your workouts better.
These are just some of the many great offerings that Under Armour has in store for serious athletes and fitness enthusiasts. You can check out the whole collections at the new AthletesPro Flagship Store in Lazada via this link: https://bit.ly/3eNIM3U. Also don't forget to follow @AthletesProPH, the official distributor of the Under Armour brand in the Philippines, on Instagram and Facebook for more details.