- Advertisement -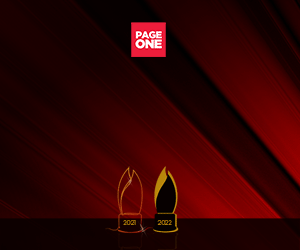 The biggest reality today, DANDRUFF worsens during the rainy season
We're back at it again, the RAINY season! The rains have started badgering us again this
September as it marks the beginning of the cold winds, but aside from COVID_19 one of the biggest realities that we have to face is that DANDRUFF worsens during the rainy season.
The rationale behind this is that the fungus causing it is also flourishing during the wet season. The monsoon provides an excellent breeding ground for Malassezia, a type of fungus that is most commonly associated with Dandruff.
With our goal to find ways to resolve dandruff here are some steps we believe will be very
helpful:
Manage Stress. Stress triggers dandruff, not because Malassezia is created by it but instead it thrives when our immune system is compromised. During stressful scenarios or periods, our immune system is affected giving dandruff more reason to flourish on our skin, that is why you should find a way to relax and stay calm.
Avoid Fatty Foods. Reduce chocolate and dairy, because it can cause an increase in dandruff production, instead grow your intake of foods high in Vitamin B, green vegetables, proteins, and grains.
Get a Little Sun. Getting a safe amount of sun is all that we can say because sunlight helps
suppress the fungus. Take this wonderful advice but don't forget to make your skin protected with sunscreen and follow minimum health requirements, as we're still under quarantine.
For a more scientific approach we talked to a local hair expert Ms. Carla Latumbo and she gave us the following insights on facing the #DandruffSeason:
According to Ms. Latumbo, the first thing to do is to look for a product that works well as a
cleanser and a conditioner. "Men and women should look for a product with Sage Leaf Extract as it cleanses and invigorates the scalp", starts Latumbo, "then this product should have Quaternized Polymers that delivers strong conditioning properties, allowing the hair to keep its normal moisture", Latumbo continued. Thus both benefits can be seen in American Crew's Anti-Dandruff + Sebum Control Shampoo plus it has Rosemary to regulate the production of sebum, Peppermint, and Tea Tree Oil that soothes and refreshes the scalp and finally, this wonder shampoo has Zinc Pyrithione that helps prevent itching and flaking associated with dandruff.
"And YES, this may be the #DandruffSeason but we also know that American Crew
Anti-Dandruff + Sebum Control Shampoo is here to solve our problems with just three steps, apply to wet hair, leave in for 20 minutes, and rinse well" ends Latumbo