- Advertisement -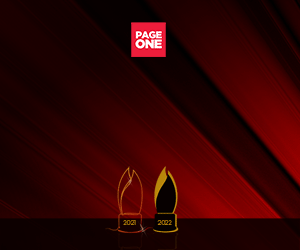 #RCColaborate: ARC distributes refreshments to stranded Dualtech scholars
The Luzon-wide quarantine has helped reduced the number of new COVID-19 cases, according to experts.While it may have been an expedient measure, the swift implementation of the lockdown has left many people stranded including students who are living in dormitories for the school year. Some of those affected are the scholars of Dualtech Training Center, a private vocational school in Calamba, Laguna that pioneered the German Dual Training System in the Philippines.
As part of its #RCColaborate initiatives, ARC Refreshments Corporation (ARC) is always prepared to respond to different calls for support. Upon hearing of the plight of scholars, the company visited the 300 stranded scholars staying in the institute to distribute cases of ARC products.
Most of the Dualtech scholars hail from indigent families in Visayas and Mindanao. They are temporarily lodged in nearby boarding residences for the duration of their training.The students spend 6 months to a year of in-school training and up to 18 months on-the-job training with partner companies. They are sponsored by individuals, non-profit organizations, local government units  or private sectors.
The students have no means to return to their homes in the provinces. They rely on the training center's cafeteria, which continues to operate, for their daily meals.
Partner companies, charitable individuals, alumni and some members of the private sector such as ARC continue to provide for their needs.
"To be away from your families during these trying times is really frustrating and also frightening. We hope we were able to provide a sense of normalcy for these industrious scholars in our own simple way," says James Loverio, Head of Marketing.
#RCCollaborate is ARC's umbrella advocacy that is responsive to government's call for collective support in its fight against COVID-19. Apart from consigning donations to various recipients, the company has initiated different activities aimed at promoting quarantine compliance among the youth while encouraging netizens to donate to selected beneficiaries.
One of the events was RC Cola-sponsored "Pvblic Jam" in partnership which We the Pvblic, which featured Sponge Cola's lead man Yael Yuzon and hip-hop band Kartell'em. Donations accrued during the performance will be bequeathed to the Molecular Biology and Biotechnology (Diliman) Foundation, Inc., a non-profit organization that assists laboratories and testing centers in diagnosing cases of COVID-19. It will be allocated to the purchase of laboratory supplies, testing kits, equipment and flu vaccines, to cover transportation costs and laboratory renovations and other activities related to the pandemic.
Online gaming enthusiasts were also given the opportunity to play a meaningful role in the battle against the virus via Clash for a Cause, a charity tournament where winning team can allocate their winnings to a selected medical institution. This activity is sponsored by Juicy Lemon.
ARC Refreshment Corp. is the manufacturer of RC Cola which is otherwise dubbed as the "RC ng Bayan" for its ties with Filipinos as the preferred cola drink for every occasion. Juicy Lemon, Seetrus, Fruit Soda Orange, Arcy's Rootbeer, and Rite 'N Lite are the other brands of the company that are known for their equally crisp, well-balanced and satisfying flavors.