- Advertisement -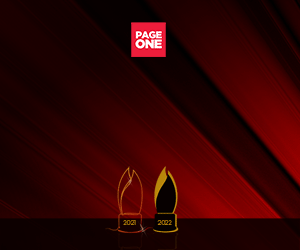 Miles or Meters Apart: How to Keep Your Employees Engaged
Nobody saw what 2020 had in store for the world. While the global pandemic poses very serious threats to the physical health of millions around the world, it also drastically altered how people live their lives, especially in the way they work.
As such, we have officially entered the era of working from home. While the concept is in itself not new, the idea of a diffused workforce used to be attributed to smaller companies or start-ups. However, as the pandemic forces the world to take extreme measures in lessening virus casualties, large-scale companies are taking on the challenge to be agile and continue operations as employees work from home.
Now more than ever, boosting high morale among employees is an important aspect of an effective work from home experience. So in engaging the workforce, is distance just a number? A look at a case subject helps in answering the question.
Global outsourcing company TDCX Philippines (formerly Teledirect Telecommerce) has been taking on the challenge of taking care of their employees in this new and unexpected online setting. Early on in the pandemic, all of the company's departments had to abruptly adjust to the need of working from home, with the Employee Engagement team quickly holding brainstorming meetings to think of sustainable practices that will keep employees engaged as they work remotely.
TDCX, a boutique BPO company now in its 25th year, has long been recognized in the industry as a model employer. Last 2019, the company scored an impressive 95% in Employee Satisfaction. TDCX is known for its #BeHappier campaign, an employee engagement practice launched in July 2019 that aims to raise morale and satisfaction among its employees, thereby also increasing their productivity.
Home to almost 4,000 employees in the Philippines, TDCX had been traditionally dependent on personal interaction when conducting employee engagement activities. But with the guidance of TDCX Learning, Engagement and Development Director Wency Ann Guerrero, the company started to create an ecosystem of online learning, informative entertainment, and community- building activities that employees can access online.
As a result, from office activities and personal programs, #BeHappier has started to build its presence in the online space, easily and digitally accessible to its employees.
The range of #BeHappier activities has managed to engage employees in all aspects of their life. Professionally, virtual learning sessions are especially designed for directors down to agents, complementing their assigned roles. A library of e-learning courses is also currently offered, accessible by TDCX employees anytime as they find the need.
Recognizing that physical and mental health is a challenge to maintain in this new normal, online fitness and wellness classes are constantly held for TDCX employees, as well as talks that address mental health hazards such as anxiety and depression. These were created in close collaboration with the company's official healthcare provider.
Even community-building activities are held in the virtual space, aiming to imbibe camaraderie and openness among employees. To encourage participation, activities were gamified so employees can reap rewards when they join. For example, TDCX employees earn raffle entries whenever they join activities online, with prizes delivered to the winners, either door to door or through e-gift certificates. Online employee games are also a constant source of entertainment and momentary relaxation for employees who are working from home.
Facilitating the smooth entry of new hires, the Employee Engagement Team also championed a Virtual New Hire Orientation, where they make sure that new employees are warmly welcomed even in a beyond-the-box setup.
According to Drei Peñaflor, a TDCX Employee Engagement Champion, it's not impossible for companies of any size to engage their employees even with the unprecedented work from home setup.
He says: "It's important to provide strong engagement and wellness programs dedicated to employees. To strengthen this, the participation of company leaders and management officers plays a vital role in encouraging employees to take part in employee engagement activities. The world right now is understandably experiencing low morale and a weakening will to be happy—employers can do their part in making their workforce Be Happier by recognizing their employees in both their small and big wins."
To learn more about TDCX, visit their website https://www.tdcx.com/ or follow them in their social media accounts Facebook: https://www.facebook.com/tdcx.philippines and Instagram: https://www.instagram.com/tdcx.philippines/