- Advertisement -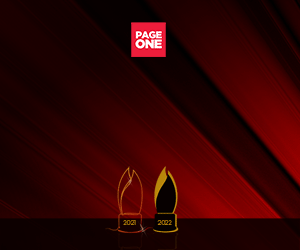 Health stakeholders convene on opportunities and challenges for prioritizing cancer care amid the Covid-19 pandemic
Cancer remains an important issue for Filipinos with over 140,000 new cancer cases and approximately 80,000 cancer deaths recorded in 2018 , making it the second leading cause of mortality in the Philippines.
With the advent of the Covid-19 crisis, cancer patients are greatly affected as they face multiple challenges: (1) loss of financial resources to help support diagnosis and treatment; (2) need for safer access to treatment with less risk of exposure to COVID, and (3) increased likelihood of death or severity when affected by COVID.
"It is a time to be pragmatic and focus financial resources to high impact interventions. There is wisdom in investing in cancer care. COVID provides us the opportunity to support cancer patients as we provide a multi-disciplinary approach to address cancer, strengthen our hospitals and uplift the healthcare system", says Dr. Mae Dolendo, Head of the Children's Cancer Institute of the Southern Philippines Medical Center.
"Oncology experts have expressed that delays and disruptions in cancer care is like a ticking time bomb; we can expect a surge of cancer patients with disease progression due to delayed or discontinued treatment. Also, delays in diagnosis means that new patients come in at a later stage, with more severe or advanced disease. Factors include many patients and families, including OFWs, losing their jobs, the discontinuity or lessening of financial/medical support from government agencies like PCSO, DSWD and patient hesitancy to seek care in COVID19 associated hospitals," asserted Ms. Carmen Auste, Vice-President of the Cancer Coalition of the Philippines.
She continues, "appropriate funding and implementation of the Cancer Assistance Fund (CAF), as stated in the National Integrated Cancer Control Act (NICCA) is a call being made to our President and other lawmakers by the Cancer Coalition, the Cancer Warriors, the Healthy Philippines Alliance, together with many patient groups. Now more than ever, there is an urgent need to assist and support treatment and care of cancer patients "
The CAF is part of the NICCA law, which mandates the provision of financial, medical, and lifeline assistance to cancer patients in need.
The NICCA law is a landmark health legislation that will make quality cancer care and treatment more accessible and affordable. Still, challenges remain in its implementation as it comes on the heels of the implementation of the new universal health coverage (UHC) law and with COVID-19.
Dr. Dolendo and Ms. Auste were joined by Dr. Clarito Cairo Jr., program manager of the DOH National Integrated Cancer Control Program, Dr. Madeleine de Rosas-Valera, previous Undersecretary of Health; and Ms. Kara Brotemarkle, General Manager of Roche Philippines and The Economist's Group Editorial Director Charles Goddard who moderated the discussion on financing for cancer care.
Roche (Philippines) Inc. supported The Economist's Webinar "Financing for cancer control in the Philippines, with another partner, to help provide a platform for discussion on priority strategies to help Filipino cancer patients.
"Our intent is to work with other stakeholders to determine how we can make the system more flexible at this time and by innovating the way we care for cancer patients," said Ms. Kara Brotemarkle. She continues, "The NICCA law is a global best practice and the step forward is now in implementing it."
Dr. Madeleine Valera says that there is a need to form the Cancer Council, a primary component of the NICCA law, because they will be the one to direct policies, "Delay in convening the Cancer Council means delay in implementing the CAF and supporting patients. I'd like to point out that cancer is a greater financial catastrophe compared to COVID-19 because of the chronic nature of the disease. We cannot ignore cancer just because we are also busy with COVID".
Dr. Clarito Cairo talked of how the DOH is doing its best to fast-track the 2021 proposed budget of P542M for cancer assistance under the NICCA, but it is currently up to the legislators to include the CAF as a line item in the DOH budget. He is calling for participatory governance in tackling the current health crisis.
"In March of this year, we also issued a department circular on continuous provision of essential health services during the pandemic so that all life-saving interventions, including cancer care, can continue," he said.
"Addressing cancer through health promotion, diagnosis and screening, treatment and palliative care are part of the continuum of cancer care. Government should invest in it as it is an investment in the health system, which is the way to go. The spirit that moves the NICCA law is the same as that of the UHC law- they are complementary," said Dr. Dolendo.
"The NICCA law as it's laid out is extremely comprehensive when you look at what it would provide for cancer care, and is cited by the Asia-Pacific Index of Cancer Preparedness as being a step ahead of other low and mid-income countries," said Ms. Brotemarkle.
Ms. Brotemarkle finally stressed that pushing for both UHC and cancer care are consistent aims, and that pursuing each is of benefit to the other, "We shouldn't think of it as an either or choice. The UHC law is an entry point that can address some of the poor prognosis that we see today with late diagnosis but there also needs to be something for those patients to move into, and that's where the NICCA law is important in assisting cancer patients and making sure that they get the best care."
To access the recording of the event please go to https://events.economist.com/events- conferences/asia/financing-for-cancer-control-in-the-philippines.