- Advertisement -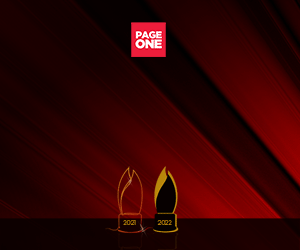 Five important things to remember before vaccinating your child, with Dr. Fatima Gimenez Written by MSD in the Philippines
Parents, how ready are you for your baby's vaccination?
Pandemic or no pandemic, your children should be protected! One of the best ways to do this is by being up to date with their vaccination. This is a friendly reminder, as we celebrate World Immunization Week.
"Vaccines work," noted Dr. Fatima Gimenez, Vice President of the Pediatric Infectious Disease Society of the Philippines (PIDSP). "It not only protects your children, but also protects those in the community who are unable to be vaccinated."
According to the joint data by the World Health Organization (WHO) and UNICEF, immunization is one of the most cost-effective public health interventions to date, saving an estimated two to three million lives each year.
Yet despite tremendous progress, far too many people around the world – including nearly 20 million infants each year – have insufficient access to vaccines.
In the Philippines, childhood immunization coverage has been declining sharply in recent years from 87 percent in 2014 to 68 percent in 2019. This is still far below the ideal 95 percent, which would protect communities, especially medically vulnerable people who cannot safely receive the vaccine, from outbreaks.
Add to this the staggering number of delayed vaccinations as the world struggles to contain the coronavirus pandemic and misinformation about vaccines.
"The current pandemic situation prevents many parents from visiting their local health centers for preventive and primary care. Of course, they also must be wary of the level of community transmission in their areas, and while that's understandable, it is important that they don't delay immunization when it is safe to do so," Dr. Gimenez said.
She likewise reminded parents to ask about catch-up vaccinations and keep a careful record of their children's shots.
"Many of the recommended vaccines are given more than once, at different ages and can come in the form of combination vaccines. It is important to complete the needed immunizations in a timely manner so that your child is not left vulnerable to diseases that can cause permanent disability or at worse death.
Dr. Gimenez likes to remind parents that they are the stewards of the health of their children. Parents, to help you remember that you have a role in "Calling the Shots" remember the acronym, SACRED!
S is for SCHEDULE. According to Dr. Gimenez, first, parents need to know their children`s vaccine schedule by asking their pediatrician. This information is imparted in every well child visit. Keep this schedule sacred, so that your child is protected from vaccine-preventable diseases at the soonest possible time.
A is for ALLERGIES. It will be also helpful to keep a list of the allergies that your child may have.
Let your pediatrician know of these allergens so that your child may be managed accordingly.
C is for CARD. Dr. Gimenez also reminds parents to always ask for a vaccination card. A child's record is sacred, like how one would regard a birth certificate and therefore must be kept with other essential documents.
R is for REACTIONS. If it is not the first time that your child is getting vaccinated, take note of any severe reactions to any vaccine previously administered and let your pediatrician know. Most of the time, one would only expect fever and a little swelling at the injection site and should not be a cause of alarm.
E is for EXCEPTIONS. As a rule, all vaccines may be given to immunocompetent children. There may be some exceptions, like if your child is immunocompromised or suffering from an illness that may cause the vaccine to be deferred or be contraindicated. Your pediatrician must be made aware of these conditions and can greatly assist you in making informed decisions.
D is for DEPENDING ON and trusting your pediatrician. Dra Gimenez emphasized that parents should have an open communication with their pediatrician to build a relationship wherein both of you act as stewards of the health of the child.
Aside from talking to  your doctors, properly educating oneself by seeking the right access to trusted and credible sources of information is one way you can help in spreading the benefits of immunization.
This is where the advocacy campaign Call the Shots PH comes in. It is an awareness advocacy campaign by MSD in the Philippines, sharing informative materials that help parents protect their children from vaccine-preventable diseases. Medical experts also take part in vaccination discussions, which are freely accessible on the Call the Shots PH Facebook page.
If you think you're ready to call the shots on your child's health, call your pediatrician today and ask about vaccination schedules and appointments to keep your child protected! For more information, you may also visit https://www.facebook.com/CallTheShotsPH/