- Advertisement -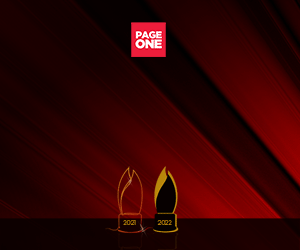 Cancer patient support organizations welcome commitments for better cancer care , sustained financing and  financial assistance for patients
The government's  renewed commitment to strengthen governance and provide sustained financing for better cancer care has sparked hopes for Filipino patients and their families who have recently been impacted by the double burden of cancer and the COVID-19 pandemic.
The new commitments centered on the annual allocation of at least P700 million budget to the Cancer Assistance Fund (CAF), the establishment of the National Integrated Cancer Control Council within the year and the issuance of Persons with Disability recognition to cancer patients, people living with cancer and cancer survivors. Government representatives announced these positive developments during the series of virtual fora organized by the Cancer Coalition Philippines (CCPh) and members of the Pharmaceutical and Healthcare Association of the Philippines (PHAP) in partnership with the Department of Health (DOH).
CCPh, spearheaded and is  instrumental in the passage of the NICCA. Its   founding members are: Cancer Warriors Foundation, Carewell Community Foundation,  I Can Serve Foundation, Project: Brave Kids, Philippine Cancer Society, the Philippine Society of Medical Oncology and the Philippine Society of Oncologists, PHAP, a network, representing the research-based biopharmaceutical sector in the country, along with members MSD, Pfizer, Roche, Takeda, Boehringer Ingelheim, Novartis and Johnson & Johnson, co-organized the webinars.
Held in February, the two webinars, "Navigating Cancer with Patients," and "From Policy to Meaningful Action," emphasized the current burdens and challenges in cancer care, discussed the importance of multi-stakeholder involvement in tackling the cancer epidemic, and provided updates on the implementation of the National Integrated Cancer Control Act (NICCA).
The first multi-stakeholder e-dialogue, "Navigating Cancer with Patients," focused on the burdens and challenges of cancer patients and their families during the pandemic, and their sources of  support and assistance. It also highlighted  the urgent need and importance for the immediate, full implementation of the NICCA, as it aims to transform cancer care — providing quality, affordable, and accessible healthcare to all cancer patients.
On the other hand, the forum "From Policy to Meaningful Action," reviewed the policies and programs under NICCA and the planned forward initiatives to address gaps in the current continuum of cancer care. It also provided valuable  insights on the  importance of responsive leadership at both national and LGU level, as well as sustainability of financing for cancer care in the Philippines.
"The National Integrated Cancer Control Act is a milestone for all cancer patients and their families. Major progress has been made, but there are also areas that require our concerted action. We aspire for better cancer care now through the immediate full implementation of the NICCA so that we could protect patients and their families from the long-term impact of the pandemic on the vulnerable. We thank the DOH and other government agencies involved for their commitments to fully realize the objectives of the law," CCPh President and Project: Brave Kids founder Mr. Paul Perez remarked.
Highlights from the two online events include:
Commitment to sustained financing and increased private-sector support
A study from the Philippine Costs in Oncology (PESO), "Describing the Economic Impact of Cancer on Filipino Cancer Patients Using the ASEAN Costs in Oncology Study Dataset," found that cancer is  a significant economic burden for Filipinos, leading to financial catastrophe.  To help address this burden, around PHP 700 million is now allocated for sustained financing of cancer care for 2021.
According to DOH Secretary Francisco T. Duque III,  "Historically, the budget trend for the cancer control program has been fluctuating and frankly, insufficient. By having NICCA in place and as indicated in the draft Administrative Order on Cancer Assistance Fund, the annual budget for the Cancer Supportive Care and Palliative Care Medicines Access Program  (CSCPCMAP) will now be at least 700M pesos. This will allow us to cover more priority cancer types and allow us to reach larger numbers of patients in minimizing, if not outright eliminating their out-of-pocket medical expenses,"
This committed funding, is a necessary first step towards the full implementation of NICCA. It also moves the country towards advancing the Sustainable Development Goal (United Nations) of reducing premature mortality from non-communicable diseases, including cancer, by 30% by 2030. The funding will go towards key cancer interventions such as providing access to timely screening, diagnostic, therapeutic,  surveillance, rehabilitation and palliative care interventions, and ensuring financial protection for cancer patients .
Cancer by itself is a complex global and national challenge, now compounded by the pandemic. No one sector can effectively respond to this enormous task, thus the need for stronger partnership with the private sector.
"As government looks for ways to reduce the financial burden on patients, we have put in place a number of patient support programs. And as we take up the implementation of policies that are already in place, we at PHAP, would like to be part of the conversation in our collective search for more sustainable solutions that go beyond populist quick fixes. We thank the DOH, CCPh and the whole cancer community for our partnerships for the benefit of patients," remarked PHAP Executive Director Mr. Teodoro Padilla.
In addition, Director Emer Rojas of National Council on Disability Affairs, announced that cancer patients will soon be accorded the status of "Persons with Disabilities."
"NICCA provides that all cancer patients and survivors be recognized as PWDs. We will have a meeting with the DOH…and we hope to fast-track the inclusion of cancer as a disability type," said Director Rojas who is a laryngeal cancer survivor himself
Ms Menchie Auste,   CCPh Vice President and Cancer Warriors CEO and co founder, concluded the session on "How to access support for fighting cancer" with a message of hope for cancer patients and their families and an appeal to government, political leaders and the private sector .
"While the cancer journey is difficult and  there have been barriers in accessing funding sources during the pandemic, there are also other forms of assistance that have opened up for us. We have patient organizations, government partners , legislators and local government officials that are really committed to helping us in this journey. We should not lose hope – tulong tulong , kaya nating labanan at sugpuin ang kanser," said Ms Auste. She also called on both the private sector and government to "Do More" for cancer patients and their families, so that the spirit of NICCA will be actualized.
Commitment to strengthened cancer program governance and robust strategies
Strengthening governance and developing responsive and robust strategies  are necessary to achieve better cancer care. Under the NICCA, the National Integrated Cancer Control Program will act as the framework for all cancer control activities by the government. Forum participants called for the convening of the National Integrated Cancer Control Council which will function as the policymaking, planning and coordinating body on cancer control. It will shape and drive the strategy surrounding the NICCA implementation.
"With a Cancer Council in place, we can move forward quickly during these desperate times when cancer patients need us urgently. Every delay means a progression of one's cancer, or death.  I look forward to the council and am happy that the NICCA Implementing Rules and Regulations stipulate that one of the cancer council members shall be an actual cancer patient—someone in remission, living with cancer.  The patient voice is most important and sometimes forgotten when all the talk gets medical and technical.  Let's not forget, all these fuss and initiatives and the NICCA are for cancer patients and their families." said Ms. Kara Magsanoc-Alikpala, CCPh Vice President and founding president of ICanServe Foundation.
DOH Undersecretary Myrna Cabotaje echoed the aspiration to establish  the Cancer Council this year. She added, "Current DOH Cancer Program is heavy on prevention and some treatment. But under NICCA, we will develop a national cancer strategic plan for 2021-2025."
Director of Cancer Commission of the Philippines College of Surgeons, Dr. Manuel Francisco Roxas, pointed out that utilizing models and benchmarks can help the country move towards Centers for Excellence, institutionalizing quality of care within cancer care programs.
Visionary and Transformative Leadership for Cancer Care and Control
The Economist Intelligence Unit editor Mr. Charles Goddard highlighted the importance of supportive political leadership. During the forum, Mr. Goddard presented the Asia-Pacific Index for Cancer Preparedness (ICP) which measures how ready healthcare systems are for the challenge of cancer. It seeks to answer the question on how well-prepared countries are to achieve major reductions in premature deaths from cancer, increase cancer survival rates, and improve the quality of life for cancer patients and survivors. In the survey of 10 countries, both Vietnam and the Philippines were the bottom dwellers.
"There is a need for visionary leadership for cancer control and for universal healthcare," emphasized Former Health Secretary Manuel M. Dayrit. "We need viable models at every level to be funded and sustained."
In the Philippines in 2020, there were around 150,000 new cancer cases with 90,000 recorded cancer-related deaths.
According to Dr. Corazon Ngelangel, President of the Philippine Cancer Society, cancer predominantly affects the working age group, thereby affecting productivity and the country's economy. She also emphasized the need to provide support throughout the patient journey from prevention to end of life.
Philippine Alliance of Patient Organizations (PAPO) leader Maria Fatima Lorenzo also supported the sentiment for transformative political leadership and called on participants to support public officials who have shown commitment to investing public money for the health sector.
"Choose our leaders well. Alamin kung ano ang track record sa pagsulong ng programang pangkalusugan ng mga gustong maging lider ng ating bayan. Alamin kung paano nila inaalagan ang kaban ng bayan para sa kalusugan," she stressed.
Cancer advocates Ms Bibeth Orteza and Ms Chiqui Roa-Puno served as fora moderators.   The webinar media partners were the ANC (ABS-CBN News Channel), Business Mirror, Business World, and The Philippines Graphic.