Biggest Hour For Earth: SM Supermalls saves 4825.61 kwH of energy
SM Supermalls and SM Cares participated in the Global Lights Switch Off for Earth Hour 2023 last March 25 in support of the annual campaign by the World Wildlife Fund (WWF), with 82 malls and various properties nationwide joining millions in more than 190 countries all over the world to raise awareness about the climate crisis.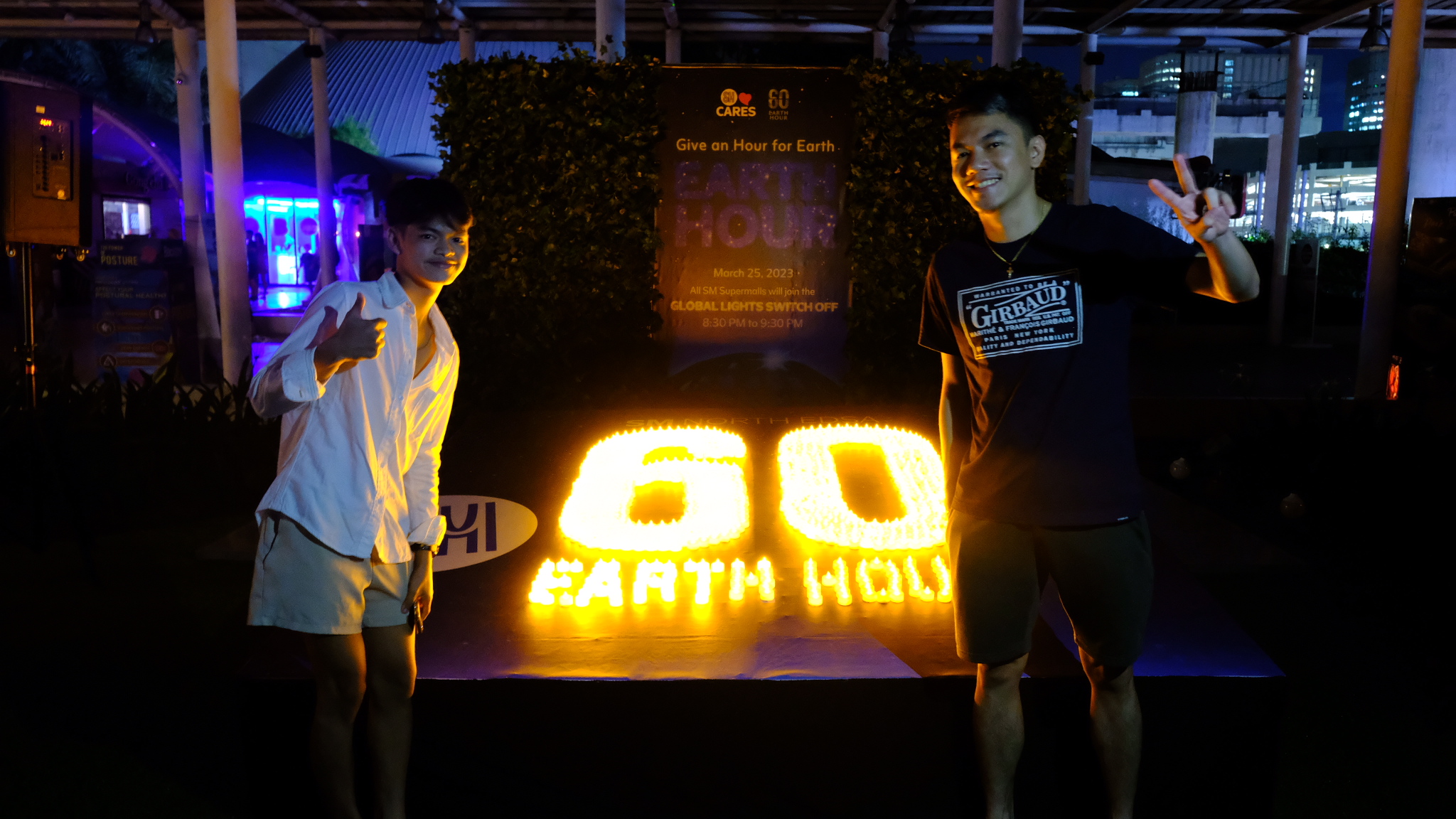 This year marks the company's 15th year of continued support for Earth Hour, where mall signages and lighting in key areas were turned off or reduced to 50 percent working capacity. Tenants were enjoined to participate by dimming or turning off signages and select lights within their stores. Meanwhile, SM mall-goers were encouraged to come up with creative yet meaningful ways to participate, like dining in the dark, shopping for sustainable goods, or going on an evening walk or bike ride by the malls.
By the end of the event, all participating SM malls were able to collectively conserve 4826 kwH of energy, which is equivalent to 3,436 kg of carbon dioxide. This is equivalent to: greenhouse gas emissions from 13,725 km driven by an average gasoline-powered passenger vehicle; CO2 emissions from 417,940 individual smartphones charged; greenhouse gas emissions avoided by 1,088,622 grams of waste recycled instead of landfilled; or carbon sequestered by 57 tree seedlings grown for 10 years.