- Advertisement -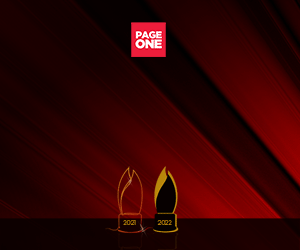 A Holistic Practice: Options Studio to Open Its Doors in Shangri-La Mall
With all the chaos brought about by the COVID-19 pandemic, people have been finding different ways to cope and maintain their well-being. Some find comfort in starting a journal, some video-chat with their friends, and some resort to working out. It is known that movement and exercise can help reduce stress and anxiety. According to an article published by Harvard, exercising regularly can bring positive changes to your body, heart, metabolism, and spirit. Not only will your self-confidence improve, but it will also reduce your body's stress hormones.
There are many exercise options out there, depending on what you want to focus on, but if you're searching for a more holistic practice then Pilates is the right fit for you. In the 1920s, Joseph Pilates designed a body exercise system to "strengthen the weak and challenge the strong". He firmly believed that mental and physical health are interconnected. Since then, it has been popularly practiced worldwide.
Marivic Del Pilar, a Pilates enthusiast, has been doing this regimen for 11 years now. Because of the positive results that she experienced from doing Pilates, she decided to open her own studio. "I have been doing Pilates for many years now.  I have grown to love it because I felt the beneficial effects of it on my health.  The more toned physique was just the bonus and a side effect, actually a pilates workout is almost similar to a physical therapy or rehab session," she shares. "Because I believe in it, I want to share the wonderful effects of it with more people. Thus, the opening of my own studio."
The top option
Options Studio is the first and only international chain of Pilates and Movement Studios worldwide, with another Philippine branch opening on November 1 in Shangri-La Mall. It is also the only studio in the metro that is fully equipped with Gratz Classical Pilates Equipment, the industry standard for authentic Pilates equipment.
Master Trainer and Founder of Options Studio Ole Eugenio personally facilitates the training with the studio's movement specialists. "Stretch to your strength with Pilates!", he would always say.
Aside from being the creator of the Core Suspend and Core Reform from the systems of Smart Movement®, Eugenio is also the first Filipino to be certified in Stott Pilates in Toronto, Canada. To date, he has trained more than 500 Pilates instructors all over the world; at Options, he trains alongside with Pilates Mentors Camille Joson-Ordinario and Neil Alvarez.
Options Studio offers a range of exercises for everyone — from the different methods with different specializations like Pilates for Sports, Leisure, and Lifestyle, and Postural Correction and Rehabilitation. They currently have the following programs: Core Reform, Core Suspend, Core Barre, Rebound, Core Chair, Pre-natal and Post-Natal, Traditional Mat, and Traditional Reformer.
Benefits that people can enjoy from consistent Pilates practice include better posture and alignment, reduced back pain from tension from working at home, increased flexibility, improved balance and coordination, and improved circulation. This "intelligent" exercise also boosts the immune system and releases endorphins, best for helping ease the body and mind amid the stresses of these unprecedented times.
Options for extra safety
With the pandemic still ongoing, Options Studio's top priority is the safety of their clients. Social distancing will still be practiced. Cleaning and disinfecting the studio will also be conducted several times a day. Clients are also given the option to do an online session with movement specialists and do it in the comfort of their own homes. Bookings can be made through Options Studio's Facebook page at OptionsStudio Shangri-la, or by sending a DM on their Instagram at @optionsstudioshang.
When asked what Del Pilar's message to people who are feeling unmotivated to move because of the COVID-19 pandemic, she says, "Movement and exercise can help increase their immunity and strength. If they cannot go out, they can easily have Pilates at home through our zoom group and private classes."
"The more we are kept at home, the more we need movement specialists to help us move and keep us healthy. Pilates is not just for the body, but it is also for the mind, the bones, the lymphatic system, and body stability. The more we are able to control our body, the stronger we become physically, mentally, and in terms of immunity."
Options Studio's soft opening is on November 1 in Shangri-La Mall, Main Wing, Level 5. Their other studios are located all over Metro Manila, in the following areas: Makati, Alabang, BGC, Timog Avenue, and "Move With Options" Rockwell. They also have a partner studio in Cebu called "Pilates Fit". For inquiries, you may contact them through 0917-813-0296 or optionsstudioshangrila@gmail.com.