- Advertisement -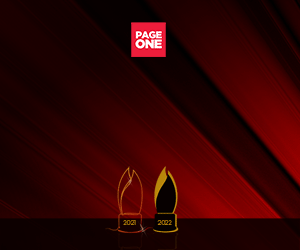 Tips to amp up productivity at home with moments of play using the Samsung Galaxy TabS7 FE
Today's stay-at-home situation may have led to the discovery of hobbies, but on the flip side, it also made studying a bit more challenging and led to burnouts. Samsung introduced the Galaxy TabS7 FE to be an instrument in maximizing learning and productivity while inspiring creativity.
Here's how to amp up studying with moments of play with the help of the new tablet:
Get dressed for the day. Changing from pajamas to a smart casual getup can motivate and increase performance. Not sure of today's outfit? Check out OOTDs and lookbooks online. The Galaxy TabS7 FE has a vibrant 12.4" display with a maximized resolution to help users see inspirations vividly.
2. Look for a quiet study space. Look for some corners at home that are far from distractions. The study nook should also have essential tools for the online class like the Galaxy TabS7 FE that sports a powerful chipset for fast and smooth performance. It can store multiple files and educational videos that are needed to prepare for exams.
3. Take notes. Note-taking helps in paying attention and understanding the topic better when either attending an online class or reading a module. The Galaxy TabS7 FE is equipped with the intuitive S Pen that lets users jot down notes like using a real pen and paper to finish school works and ace exams. During downtime, it can also be used to sketch or doodle.
4. Allocate time for games and socials. Connecting with friends and loved ones or playing online games can help reduce stress. The Galaxy TabS7 FE has a 10,090 mAh battery that lets the device last for hours of video and audio calls. Worried about the device getting a low battery? It sports a 45W Super-Fast charging, so it can achieve full charge within 90 minutes.
Make the most of the multitasking experience with moments of play with the Galaxy Tab S7 FE. The device, available in iconic variants mystic green, mystic black, mystic silver, and a charming mystic pink, retails for only PHP 39,990 SRP in Samsung online store, Samsung Authorized Stores, Samsung online partners, and telco partners.
To know more about Samsung's Galaxy Tabs, visit samsung.com/ph.