- Advertisement -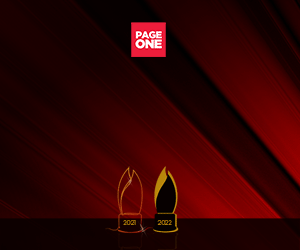 Go toTEAlly crazy at SM Supermalls Milk Tea Fest this July!
We're spilling the tea! Did you know that milk tea is one of the world's top five most-consumed beverage? In the Philippines alone, Filipinos are so crazy about milk tea that they drink an average of at least five cups per month!
This month of July, SM Supermalls will be holding something special for all milk tea lovers, with a Milk Tea Fest from July 19 to 31! With #SafeMallingAtSM protocols, you can be sure that your Milk Tea Fest experience will be safe and fun.
Here are the exciting things you can find at SM Supermalls' Milk Tea Fest nationwide:
ThirsTEA for new and unique milk tea flavors? You're in luck, because all cuTEAS get to sample new concoctions whipped up by your favorite milk tea brands at the Milk Tea Battle! Drop by and have taste of the latest creations from CoCo Fresh Tea & Juice, Macao Imperial Milk Tea, Tiger Sugar, Serenitea, Happy Lemon, Chatime, Café Amazon, and Gong Cha, to name a few! Now if you're not a tea drinker and want a healthier alternative, Koomi, known for its probiotic yogurt drinks, is joining the festival too!
TEArrific Treats! Score the best deals at the festival with exclusive offers, such as free upsize, free sinkers, and buy 1 take 1 deals from your favorite milk tea brands! Gather your besTEAS and slurp away, because CoCo Fresh Tea & Juice is offering free drinks with a purchase of their specialTEAS while Macao Imperial Tea is offering their regular pearl cheesecake milk tea and one regular pearl black milk tea order for just P199! Tiger Sugar's black tea latte pearl with cream mousse will also be going for only P100, and Serenitea fans can order the large traditional milk tea for P96 and large black tea latte for P120.
SelfTea at the Milk Tea Factory! This will be selfTEAS you and your friends won't forget!   Drop by the festival's Milk Tea Factory, which will be bursting with cuteness with life-size milk tea cups and adorable Instagrammable installations and dining areas! Take a selfTEA at the festival and post it on Facebook and Instagram with the #MilkTeaFestAtSM, for a chance to win SM gift certificates too!
Whether you're going bonkers over boba and looking to satisfy your milk tea cravings, or you just want to have something fun and exciting to do, don't miss out on the parTea and visit the Milk Tea Fest at SM!
For more information, visit www.smsupermalls.com or follow @smsupermalls on all social media accounts.